THE MERCENARY
Dangerous Games, Book Two 

Former mercenary AXEL JONES and accountant MARIELA CRUZ have been friends since childhood. But friends don't tell each other everything…
Axel has secrets—secrets he couldn't tell innocent, caring Mariela. Like the fact that she was unwittingly working for the legitimate business face of the Providence mob. Or about his own connections to organized crime. To know the truth would only put her at risk. His plan to keep her safe backfired, however, when she disappeared a year ago, along with financial records that have the power to expose the mob's criminal activity. Now that a recent job has put her and everyone Axel cares about back in the mob's sights, the secrets he kept from her may cost Mariela her life—if he doesn't get to her first.
Mariela was just your regular 25-year-old with a steady numbers job and a growing attraction to her closest friend, Axel, until she stumbled into the middle of a mob conspiracy. Even worse? Axel knew about it, but didn't warn her. She couldn't go to the cops with her evidence; it could land him in jail. So she did the only thing she could: she ran.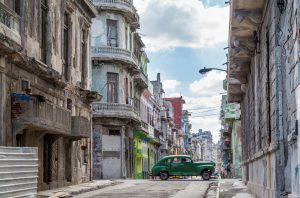 How many times over the past year has she thought about contacting Axel? Too many to count. She still dreams of him, his warm fingers brushing her cheek, and how his eyes spoke to her of longing and regret. But then she wakes up and her broken heart reminds her that she's better off without him; he's not the man she thought he was.
When Axel finds Mariela in a tiny Texas town, mob enforcers aren't far behind. To survive the deadly threat, Mariela must accept Axel's protection. But can he redeem himself and earn a place in her heart?
Pursued by the mob from Texas to Havana, Cuba, these two old friends discover that truth is a powerful thing. It can ignite the simmering spark between them and bring them closer than ever before. It even has the power to save their lives.
Status 
To be completed Winter 2017.
Learn about

Dangerous Games 

Book One, The Hustler.
Learn about

Dangerous Games 

Book Three, The Mastermind.